Drive In - Megan Nash & the Best Of Intentions Wednesday July 21 2021 at 7:30 PM CST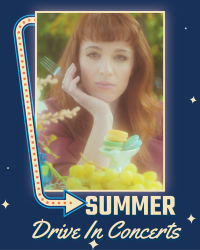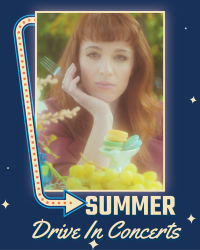 You've selected
Wednesday July 21 2021 at 7:30 PM CST
×
If you walk down a twilit dirt road in the middle of nowhere, south central Saskatchewan, that dust creeps onto and into you, cementing your relationship with the endlessness of the place—endless skies, endless wind, endless dust. Megan Nash knows this feeling more intimately than most. Despite taking her music all over the world, her songs always retain some piece of the prairies. There's the grit of dust in the crunch of an overdriven guitar; the howl of wind in a soaring, hypnotic eruption of horns. And there is a boundlessness in her voice—electric with timbres both luminous and dusky, coloured with the textures of her poetry—that can't help but recall those spellbinding skies.
In the middle of these mercurial past few years, Nash has been busier than ever on the road, most often with her seasoned backup outfit, The Best of Intentions (Dana Rempel on bass, Darnell Stewart on guitar, and Tanner Wilhelm Hale on drums). She's played some of her biggest gigs both at home and on tour in Germany, Estonia, and the U.K., riding the momentum of her JUNO Award nomination for Contemporary Roots Album of the Year for Seeker. And in the wake of the COVID-19 pandemic, she's been proactive finding ways to connect with fans via events like drive-in and virtual shows. Rest assured that if it's possible, she'll be following those highway lines in 2021, armed with an album's worth of brand new tunes.
Venue
E A Rawlinson Centre for the Arts
142 12th Street West
Prince Albert SK S6V 3B5
×
This is a festival seating performance - the seats are on a first come, first serve basis when you arrive at the theatre.
Doors open 1/2 hour prior to start of performance.