*LIVE STREAM* An Evening with Theo Fleury Friday October 15 2021 at 6:30 PM CST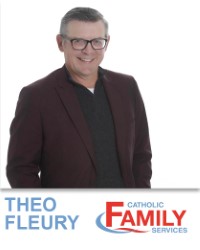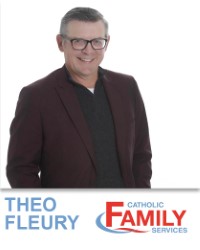 You've selected
Friday October 15 2021 at 6:30 PM CST
×
For instructions on viewing a live stream visit www.earc.ca/livestreams after you've made your purchase.
Catholic Family Services Prince Albert would like to create more awareness in our community of the importance of supporting quality mental health services, like those offered by their agency. To assist in accomplishing this goal, they are excited to have an opportunity to bring Theo Fleury to Prince Albert. Theo has many hockey accolades and accomplishments which are great. What he is doing now, making people feel like they belong, like they have self-worth and something to fight for, that their life really matters; that is his true accomplishment. Come out and hear Theo's inspiring stories including the early years when he first discovered the game of hockey and fell in love with the sport from the moment he stepped on the ice, to the issues he faced as a survivor of abuse and yet succeeding at an elite NHL career and earning an Olympic Gold Medal. And finally, how Theo overcame his painful past, alcoholism, and drug addiction to become an inspirational victor over life's obstacles. This event is also a area who struggle with addictions and mental health issues. At CFSPA there are no walls, no doors. Their mission is simply to help people live better lives.
Venue
E A Rawlinson Centre for the Arts
142 12th Street West
Prince Albert SK S6V 3B5
×
This is a festival seating performance - the seats are on a first come, first serve basis when you arrive at the theatre.
Doors open 1/2 hour prior to start of performance.